Destination weddings are probably any couple's dream - understandably! It is a destination photographer's dream too, like myself. The view, the picture-perfect venue, the culture and the breezy air – it's everything that will make that once-in-a-lifetime day memorable.
Make sure to make your day count because it is an important one that you have probably dreamt of and have been planning for months, if not years. If it isn't going to be worthwhile, you wouldn't want to go to all that trouble of travelling yourself, your suppliers, and all of your guests to the destination.

Destination weddings are my absolute favourites and I love discovering new locations with my couples, as well as recommending some of my personal favourites in Europe! Here are my top 5 tips for planning your destination wedding.
What is a Destination Wedding?
A destination wedding is simply a wedding that takes place somewhere other than the couple's hometown. When it comes to this kind of wedding, there is so much diversity. You can choose to get married in your home city or country, on a beach, on a mountain, in the country, or simply in another city or country.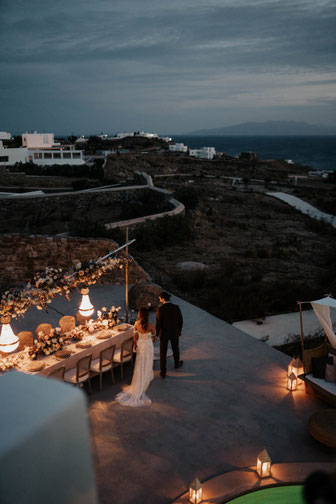 Top 5 Tips
Research favourite locations

Set Budget

Check Marriage Regulations in the Country 

Choosing your Wedding Size and Attendees

Hire a Wedding Planner

Plan in Advance
Research favourite locations
When you start planning your destination wedding you should start by brainstorming a list of your and your partner's favourite locations that will make both of your dreams come true.
The key to a destination wedding is picking the right venue for you both. Do you have a dream destination in mind? If so, then maybe you need to look into venues that fit your ideal wedding. If you have no dream destination in mind, then start by considering the time of year you plan to get married as this could have an effect on the weather. 
Do you see your perfect wedding backdrop as the ocean waves or the ice-glazed mountains? These factors will also depend on the destination that is right for you.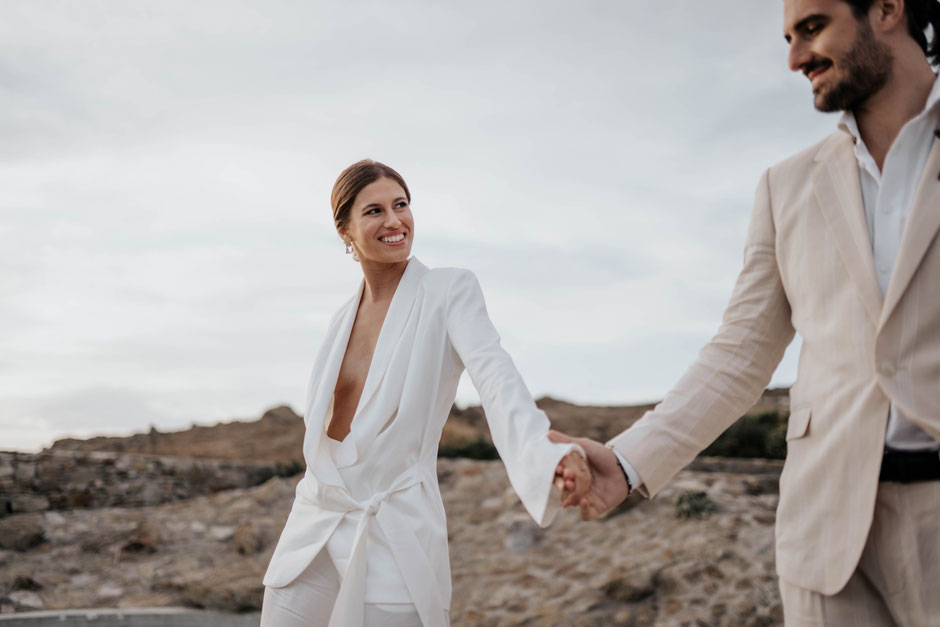 Set a budget
With a destination wedding, there's a chance you will be in charge of booking and paying for everyone's lodging and transportation so you want to factor these costs in with your overall budget.
You need to consider the cost of the venue, flights, transportation, photographer, suppliers, food and so on. The best way to determine what to prioritise costs on is to put together a wedding day timeline and plan, factoring in what costs are vital and then working the rest of your budget around that.
Check Marriage Regulations in the Country
Make sure you are aware of and can fulfil the conditions set forth by the law in the destination of your choice for marriage. Although websites aim to provide up-to-date information, rules might change, so we always advise collecting first-hand information from the embassy or consulate of the country where you would like to get married.
Choosing your Wedding Size and Attendees
Select a destination that works for you and your guests and consider writing up a guest list. Some people prefer to elope, so this saves you the time, money and stress of putting together a guest list and figuring out whether guests can make it or not.
If you choose to have guests at your destination wedding then decide on the number of guests you want to invite. Will it just be the two of you, a small group of loved ones, or a larger gathering? Keep your guests informed when inviting them to your destination wedding so that travelling to your wedding overseas is as simple and hassle-free as feasible.
Hire a Wedding Planner
For a destination wedding, hiring a second set of hands can help you avoid unneeded stress, time, and expense. When planning a destination wedding, there are many logistical considerations. To make it happen, you could do with a wedding planner that will provide you with the connections you need to make your day into everything you want it to be.
Make sure that you do your research. A wedding planner who has done multiple destination weddings before, that has good reviews and has a good reputation is very important. I highly suggest that you meet with the wedding planner first before signing any contracts, as you want to make sure they are the wedding planner for you!
Plan in Advance
A destination wedding is one of a lifetime so you want to make this the most perfect day for you and your guests. Do not rush the process and ensure your guests have enough time to plan ahead for your big day.
Taking all of the above tips into consideration will help you to plan ahead and make the process less confusing. 
So you like the idea of a Destination Wedding…
Destination weddings aren't for everyone. But many couples adore the idea of jetting off to another country, or even just another location in their own country, somewhere they have always dreamt of. Understandably they are magical and full of excitement, getting married at a gorgeous destination that you would only normally dream of as a holiday location! 
I hope my top 5 tips for planning your destination wedding were helpful and if you would like some further information on choosing a destination and booking your photographer for the day, then you can get in touch with me here - I would love to chat!