If you want to find out some of the most breathtaking venues for your destination wedding in Europe then keep on reading. I have put together some gorgeous places that you won't be able to resist. 
When you have a destination wedding far away from home, you may expect a much more intimate ceremony and essentially get a wedding and honeymoon for the price of one. However, having a destination wedding in Europe is no easy task. There are several key factors to consider before jetting out to a foreign place to marry your sweetheart.
What is a Destination Wedding?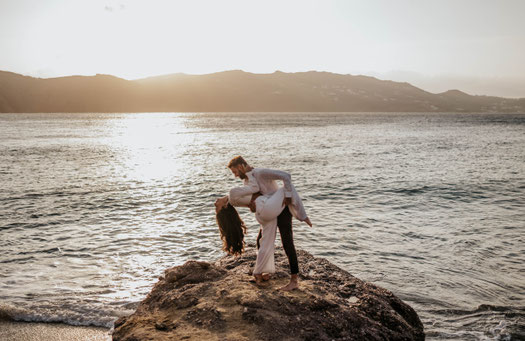 A destination wedding is typically for those of you who want a small intimate wedding abroad. So if you are wanting to jet off to a gorgeous location other than your home country, then this one's for you! Usually, you will have up to 15 guests due to the limitations being able to travel to the location, the costs of travelling and not every guest will be able to attend.
You do not necessarily have to jet off to another country, it can be in your home country. A destination of your choice can be anywhere you dream of.
5 Breathtaking Venues in Europe for your Destination Wedding
Ca'Sagredo Hotel | Venice, Italy
Imagine how beautiful your wedding photos would be if they were taken in this city with no roads and only canals. Venice, which is connected to the Adriatic Sea by more than 100 little islands, is unquestionably one of the most charming and picturesque places in the world to have your destination wedding. 
The Ca'Sagredo Hotel sits majestically on the banks of Venice's Grand Canal. With its magnificent décor, stucco works, frescoes, and paintings galore, the hotel also functions as a museum.
It provides a once-in-a-lifetime opportunity to experience the magnificence of a centuries-old Venetian Palace, complete with stunning paintings on the ceiling and walls. This gives off such a fairytale vibe!
An Outdoor Destination Wedding in Italy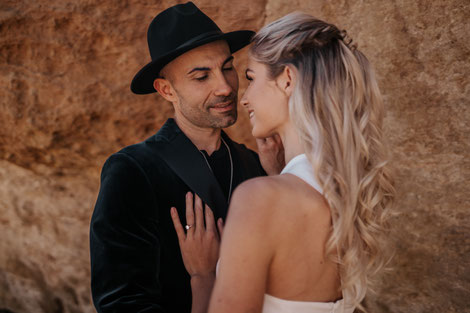 If you love the outdoors and want to make the most of the beautiful views and backdrops Italy has to offer then you are in luck.
The Dolomites are a stunning mountain range in northeast Italy, part of the Southern Alps. It offers breathtaking scenery, thrilling adventures, and much-needed alone time. The Dolomites have a lot to offer if you want to fill your lungs with fresh mountain air and your spirit with adventure on your destination wedding day.
When is the best time for your Destination Wedding in Italy?
Summertime in Italy is June, July and August and it is the busiest tourist season, but it may also be incredibly hot! August is the warmest month of the year, so keep that in mind if you're planning an August wedding.
There's also the national festival, Ferragosto, on August 15, which will see holiday towns packed with Italians on vacation. Summertime is ideal for countryside or lakeside weddings, as well as weddings in more northern locales when the weather is cooler than in the south. 
Autumn is in September, October, and November. This time of the year offers beautiful weather, especially in September. The temperature rises as you travel south, perfect for a gorgeous wedding day. 
At this time of year, the Italian Lakes and Tuscany are still very popular. Many venues will cease taking reservations at the end of October, and many tourism-related businesses will close for a few months during the winter to take a long vacation.
Winter months in Italy are December, January, and February. Stunning destination weddings can still be held. It offers an excellent opportunity to find good bargains and save money. During the winter, cities and major hotels still stage spectacular weddings. 
If you want a lovely snow-covered backdrop then a destination wedding in the Dolomites is perfect in the Winter. 
Spring in Italy is in March, April, and May. The days are become longer and the weather is wonderful (though March can still be chilly!). You can't go wrong with a springtime wedding, whether it's a lake or countryside affair, a metropolitan spectacular, or a beach bash.
The Dolder Grand | Zurich, Switzerland
Imagine getting married in a castle that views out over Zurich's bustling cityscape while still being surrounded by the lush Swiss countryside. How magical does that sound? 
When you choose The Dolder Grand as your venue, you'll get exactly that. Relax and unwind with a couple's celebration package at The Dolder Grand's spa, where newlyweds-to-be can relax side by side and enjoy steam baths and massages. 
What a great method to get rid of those pre-wedding nerves. With its imposing cupola roof that can be lighted in various hues, the Dolder Grand's 400-square-meter ballroom has a futuristic flair.
The parquet provides for a fantastic dance floor, and the adjacent terrace is ideal for those looking for a breath of fresh air throughout the reception.
Best Time of year for your Switzerland Destination Wedding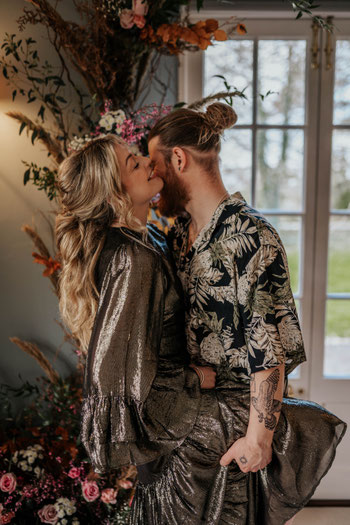 Despite the fact that Switzerland is a year-round destination, there's something magical about a winter destination wedding here. The glistening snow and the unfettered romance of a Swiss winter is the perfect setting to say your "I do". 
There are numerous venue alternatives available, ranging from a rustic cabin ceremony surrounded by flickering candles and twinkling string lights to an evening of opulence and charm at one of the country's many luxury hotels.
Conservatorium | Netherlands, Amsterdam
The Conservatorium can serve as the backdrop for a lovely, fairy-tale wedding or one that is modern, metropolitan, and trendy. This elegant hotel, which was formerly a bank and a music conservatory, is located in the centre of Amsterdam's famous museum area, near to the Rijksmuseum, Van Gogh Museum, and Stedelijk Museum. 

With gorgeous contemporary décor and panoramic views of the city, it's no surprise that it's a favourite destination wedding venue. Finally, they'll assign you a wedding coordinator who will take care of everything from the flowers and wedding cake to the décor and DJ.
The Best Time of Year for your Destination Wedding in Amsterdam
The optimum time to visit Amsterdam is between April and May, or between September and November, just before or after the peak tourist season in the summer. You'll encounter fewer visitors, enjoy milder temperatures (the city's weather is famously fickle), and get to know Amsterdam as the inhabitants do — at its most laid-back.
If you're looking for a bargain and don't mind temperatures in the 30s and 40s, a winter destination wedding is the way to go; you'll discover reduced hotel rates and fewer crowds at the city's biggest attractions. You'll find that the city has a packed social calendar no matter what time of year you visit.
Rocabella Weddings | Santorini, Greece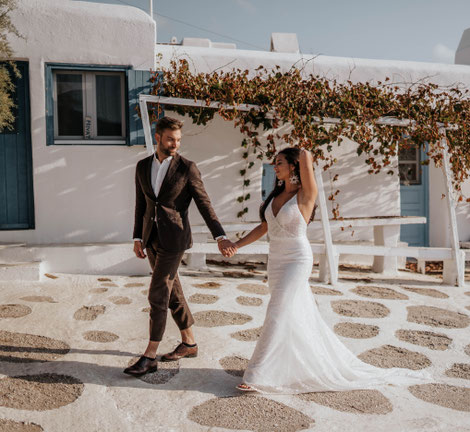 Santorini is one of the top honeymoon destinations in Europe, as well as one of the best adventure wedding destinations in Europe. Ceremonies are held on the island by a variety of wedding planners. You can even plan your own wedding by contacting the staff at the hotel of your choice.
Only a few hotels in Santorini can accommodate such events and provide access to the wide outdoors as well as a terrace with views of the Santorini archipelago.
Everything is under control and tailored to your specifications: your wedding will be a success! Stay in one of Santorini's most gorgeous and romantic hotels - the Rocabella.
The hotel staff will gladly help you plan every element of your wedding, including arranging for a photographer, florist, and DJ, as well as inviting you and your guests on a private catamaran trip.
The Best Time of Year for your Destination Wedding in Greece
May, June, and September are arguably the ideal months to get married in Greece because the days are sunny but not too hot, and rainy days are rare. If you adore the summer and have always dreamed of having a beach wedding in Greece, July and August are the finest months to plan your destination wedding.
Keep in mind that summer in Greece means hot summer days and warm breezy evenings. Fall in Greece is marked by sunny days and mild temperatures, so late September through November are excellent months to visit.
Even though Greece's winters are normally moderate, if you don't mind a little rain or snowy mountain peaks, late November to March is a fantastic season to organise your destination wedding.
Mas Torroella | Catalonia, Spain
Mas Torroella, a wedding location with it all, is an excellent choice for taking in the finest of Catalonia. It's a beautiful place for exchanging vows, tucked away in the bright countryside but close enough to the Costa Brava shore for beachside happiness and dreamy beach photos.
The rustic charm of this 14th-century Catalan manor house is enhanced with a huge outside terrace and open-air courtyard, ideal for your wedding reception.
When it comes to the big day, the accommodating staff go above and beyond to make it a genuinely unforgettable occasion. It's a facility that can be dressed up or down to fit all sizes of events, with three floors indoors and beautiful grounds outside.
Many guests want to stay longer because of the idyllic setting, which includes an on-site pool, spa, gym, and tennis courts, as well as a variety of kid-friendly activities.
The Best Time of Year for your Destination Wedding in Spain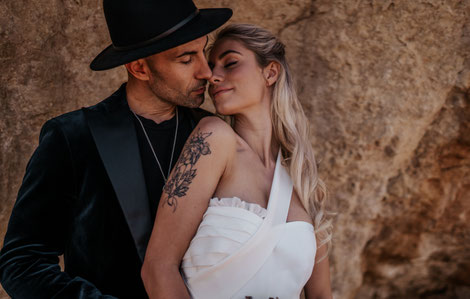 Southern Spain is one of the most popular wedding destinations in Europe, and one of the main reasons for this is, of course, the weather! When arranging your wedding in Spain, you will most likely fantasise about an outdoor ceremony, a sunny day spent with your family and friends.
However, even in a place like Spain, the weather cannot be guaranteed to be in your favour; it may be ideal, but it may also rain, become windy, or become far too hot for comfort.
The months running up to the sweltering peak of summer (May, June, and September) are by far the most popular, since they offer the ideal combination of sun, warmth, and minimal risk of rain. While it will still be hot, temperatures will be more comfortable in these months, with gentler winds and a decreased danger of rain, making these the ideal months of the year for an outdoor adventure wedding in southern Spain.
If you want to have your wedding in Spain in May, June, or September, you should book as soon as possible because these are the most popular months for weddings. These are, in my opinion, the greatest months to have a wedding or event in Spain because the weather is ideal and the coast is less crowded than during the peak months.
Peak summer in southern Spain is during the months of July and August, these are the months when the chance of rain is highly unlikely, but the drawback is often the heat! July and August in Spain can reach temperatures of up to 40 degrees Celsius.
Is a Destination Wedding for you?