Your Guide To Eloping in London
London is an excellent location for your elopement wedding! It is so diverse and is such a fascinating city with so much to offer couples planning an elopement. The nicest aspect about eloping is that it's all about you and your partner, so you can do it your own magical way. Some couples opt to elope on top of an ice-cold mountain in Iceland, some jet off to sunny Spain, while others keep it local and personal by choosing a private spot, and yet others use it as an opportunity to explore a new section of London. If you're curious about what eloping is all about then here is your guide to eloping in London.
Why Choose London for your Elopement?
Although eloping in London may not be the first place that comes to mind when thinking of eloping, there are a plethora of beautiful locations just on our doorstep that are well worth exploring for your elopement trip!
What I adore about London is how different it is. There are so many exceptional sites to select from, whether you want a spot with amazing panoramic views or somewhere more boho-chic and rustic.
London Elopement Venue Ideas
If you are wondering what spectacular views and breathtaking locations London has to offer for your magical elopement wedding then I have put a list together for you, or you can check out my Best Places to Elope in London blog post.
A List of London Elopement Venues
A List of London Elopement Venues
The Best Season to Elope in London
When it comes to the weather, it's entirely up to you whether you'd rather elope in the warmth during the sunny summer, the spring with the gorgeous blooms, fall with the crisp leaves or experience a cosy winter elopement. 
It is important to note that the peak season for venues is in July and August, so if you're looking for a venue, this is when the prices will be the highest and their calendars will be the busiest.
September is most likely your best bet for pleasant weather, as well as more availability and lower pricing than during the summer months. Once you understand what the perfect season would be for your elopement you can go from there. You know roughly what weather to expect (even though UK weather can be so unpredictable!) and from here you will understand if the perfect elopement would be in the pouring rain or maybe you want rustic autumn colours as your backdrop. Of course, you can't guarantee you will have rain or sun on your elopement wedding day but choosing the right season gives you more of a likely chance. Eloping in London will be fun in any season!
The Cost of Eloping in London
One of the most significant advantages of eloping in London is the possibility of saving a lot of money!
To be honest, your elopement budget is entirely up to you. You can keep it simple and inexpensive, or you can splurge on a few items that are meaningful to you and your spouse because not having a traditional wedding will save you a lot of money. Why? You don't need to pay for lots of guests and there is no need for a big fancy venue. Some people choose to allocate this extra money on things that will make their day unique, such as a romantic city cruise boat trip, a helicopter tour for romance up in the air or even visiting some iconic London venues like Buckingham Palace. Your budget does not have to be spent on pleasing everyone else - remember this day is all about YOU. 
How to Legally Elope in London
Here is what you need to consider if you're thinking about eloping in London.
To get married, you must be of legal age, which is currently 16 years or older.

You must have legal permission or a visa to marry if you or your partner are not British citizens. More information is available here.

Eloping necessitates some forethought, especially since you must 'give notice' at a registry office at least 29 days before your ceremony to ensure that it takes place within 12 months of your recorded date. You may need to get married at a registry office first in some situations.

You can give notice to marry in the UK from outside the UK; click here for further information.

If you want to elope outside, make sure you check to see if you can receive permission from one of London's outdoor parks.

In the United Kingdom, it is legal to marry at a venue or register office, which is why you may need to sign documents indoors before enjoying an outside ceremony.

At least two witnesses must be present at the wedding; this can be done before the elopement ceremony at the register office.
London Elopement Ideas
London is truly one of the most romantic capitals in the world, which is why it is such an ideal location for an elopement! What you could do with your day is truly limitless. Everything comes down to you and your partner, and what will bring you both overwhelming delight in the end.
Eloping Means No Rules
Eloping in London has the advantage of having no rules. You are not obligated to follow tradition, so have fun and take use of your freedom to do whatever you want. Have a discussion with each other and keep in mind what the day is all about. Make your own rules!
Create Your Own Elopement Adventure
Do you want to have a first look with your partner? Be daring and have your first look whilst you are on the London Eye! Or have a romantic picnic together in Kyoto Garden. Do exactly what feels like a fairytale to you. 
Create an adventure that will feel sentimental to the two of you. Are you a couple who loves musicals? Then book a West End Show. Are you wine enthusiasts? Go to a private wine tasting session. Food lovers? Go for a food tasting session or book your dream restaurant! You do have all the freedom to do whatever you want to do!
Do you have something on your bucket list that you have always dreamed of doing together? Go for it! Maybe you want to go skydiving, sailing across the ocean or something I mentioned previously.
Why a London Elopement Is For You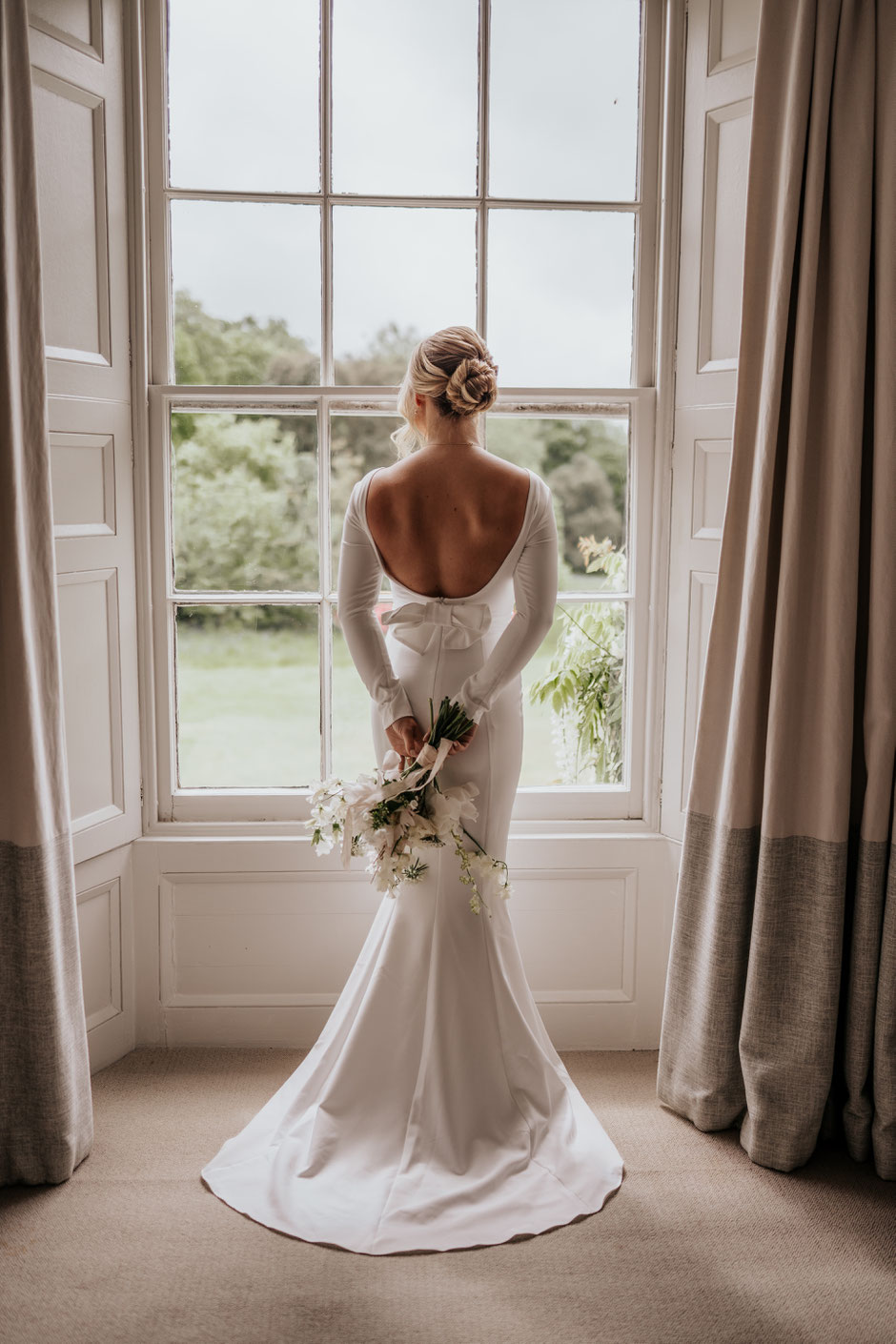 There's something beautifully intentional about an elopement. Not only is it just the two of you sharing your vows and committing your love to each other, but it's the two of you showing up for each other and knowing that your way is just as good as the traditional way! As a London Elopement Wedding Photographer, I would love to help you plan your elopement wedding and guide you when it comes to eloping in London.