The Best London Elopement Venues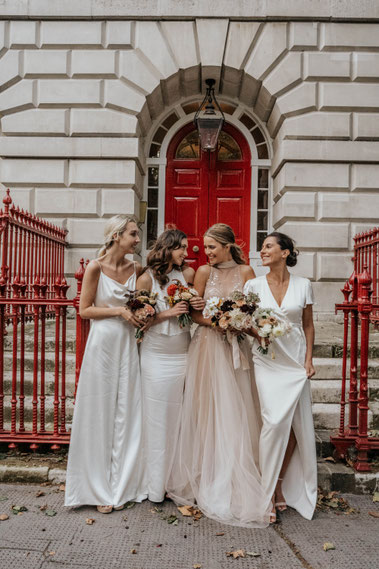 London is an extremely popular venue for any event, let alone an elopement wedding. It is the capital of the UK and it is the home of royalty, so it is a very popular place and it is very diverse. Whether you want a beautiful spring wedding in the flower beds at Greenwich Park, water fountains illuminating at Granary Square, the city lit buildings down Oxford Street or at Notting Hill with all of the pastel-coloured houses and thriving market. Eloping in London is an extraordinarily magical experience, just because you have so many choices when it comes to choosing the perfect location for you.
Why do people choose to elope?
Eloping is for those who don't want to follow society's norms and want to create the fairytale they always dreamed of! Choosing your dream location and choosing your activities - whether this is a karaoke sing-off, listening to your favourite musicals on repeat or even a BBQ with your friends and family in the sunset. Getting to photograph elopements is a dream come true because I could be capturing the picturesque sunset during an elopement wedding in Italy, on top of a snowy mountain in Switzerland, a lit-up city like London or an elopement wedding in Cornwall on the sandy beach. No wedding is the same and that is the beauty of an elopement. 
I am going to tell you some of the most wonderful places to elope in London, that will just take your breath away. Whether you want to marry with plants and nature all around you or in a sky bar with a view of the lit-up city - it is your choice and I am here to help guide you; I love to help my clients as much as I can when it comes to capturing moments in the most stunning place that your heart desires.  
6 Of The Best London Elopement Venues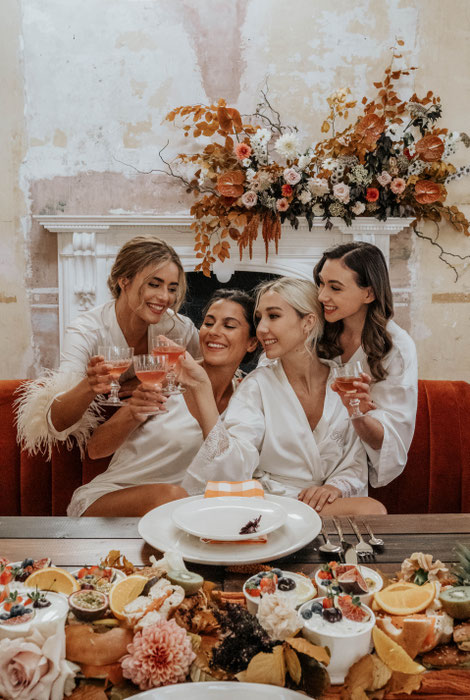 The Barbican Conservatory is the second biggest conservatory in London and it is an astonishing leafy sanctuary with tropical plants, birdlife and exotic fish. If you are a lover of all things nature, greenery and tropical trees this is the place for you. The sun illuminates through the glass roof and lights up the whole room - if you are lucky enough to have sun on your wonderful elopement wedding day, imagine how epic the images will look; a natural spotlight. 
If you want something that is the complete opposite of the conservatory, then The Gherkin may be for you. Overlooking the city, London lights up all around you. Imagine getting married among the views of this wonderful city and in this icon of modern architecture. As well as being able to party listening to your fave music and a glass of bubbly with an awesome view, you can also enjoy a lovely sit-down meal. You choose the vibe of your day. 
This hidden gem is a building that will not fail to capture the imagination and wonder of your event, complete with secluded alcoves and perfumed finery. Imagine watching the afternoon sun trace its path across the Victorian courtyard whilst you enjoy the intimate moment together and then later on in the evening taking over the dancefloor with your loved ones! The great thing about this place is they will make sure to accommodate you, to make your day flow the way you want it to. They have a vast selection of food; from canapes to banquets with dietary choices available too as well as a lovely selection of cocktails. What more could you want?!
The Italian Gardens were created in the 1860s which is a wonderful mix of four main basins. They feature central rosettes carved in Carrara marble, the Portland stone and white marble Tazza Fountain, and a collection of stone statues and urns. Did you know? Prince Albert was a keen gardener and these gardens were believed to be gifted from Prince Albert to Queen Victoria. How cool is that? If you are looking to elope somewhere with detailed architecture and amazing gardens, with the fresh outdoor air then this place may be the one for you. Plus, it has a history to it which I think makes it more memorable and a great story to tell! You could provide a lovely picnic sitting in the sun on the fresh grass, chatting away to your friends and family or simply enjoying the moment with your partner as you eat your favourite foods, sitting back enjoying the views. 
If you want to go for a rustic, industrial style wedding then this venue is perfect! MC Motors is a warehouse that oozes character and natural lighting with the skylighted roof. This place has a great history to it, as it originally was part of the adjacent school whilst the rest split into smaller industrial units. The area was then heavily bombed during the war and the whole space was adjoined by the skylighted roof. Imagine the vibe you want in here. Do you want a DJ? Are you going to order pizza rather than have a fancy sit down meal? Are you wearing your DR Martens for that extra comfort? Whatever will make your day perfect, just do it!
If you are a hopeless romantic and you love a theatre then this place is for you. From the youthful passions of Romeo and Juliet to the comic lovers in A Midsummer Night's dream, love has always been at the heart of this theatre. Shakespear's Globe sits on a riverside location and from the balcony room, you have stunning views of St Paul's Cathedral. Do you want to live that once in a lifetime Shakespear romance? The choice is yours!
Conclusion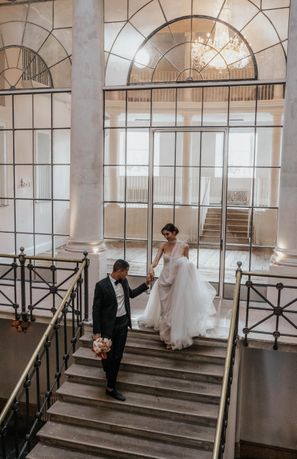 Whether you love to be outdoors in the fresh air, enjoying the sun or even the rain, surrounded by nature and singing birds, or love to be in an indoor location still being able to appreciate the stunning scenery, an elopement wedding is for you if you don't want a traditional wedding. You choose the number of guests, whether that be no guests or just a selected few, take control of how the whole day plays out and do not worry about making it legal on the day, just simply enjoy it. Create a day that your heart yearns for! At the end of the day, it is your happily ever after…