Do you want to get married in Portugal? Well if so then you're in the right place!
You may be in the midst of deciding whether this is the right destination for your wedding, or you already know and you just need some guidance for a smooth planning process. 
Portugal, known for its food, beaches and sunshine, is high on the list of lust-worthy wedding destinations. It is one of Europe's oldest countries, full of Mediaeval charm and laid-back sophistication. As a Portugal wedding photographer, this is one of my absolute favourite destinations to capture all of my couples' love stories!
So, let's get into your guide to getting married in Portugal…
6 Steps to Planning Your Portugal Wedding
Where to get Married in Portugal 

Legal Requirments

When to Marry in Portugal? 

Choose Your Wedding Suppliers

Portugal Wedding Photographer

Have Lots of Fun!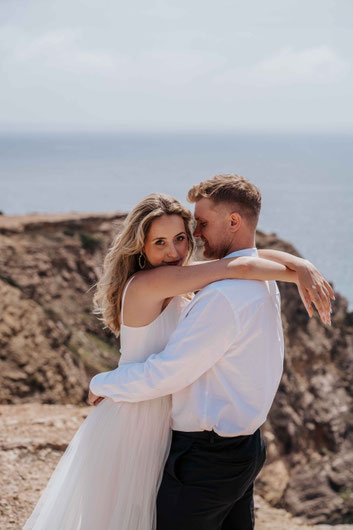 Where to get married in Portugal
Of course, you need to choose whereabouts you want to celebrate your happily ever after, so choosing a location in Portugal is key. Think of the vibe, scenery, venues and atmosphere you want to create and experience. 
Whether you want a laidback farmhouse vibe or a sunset beach wedding, there is something for everyone no matter what you're seeking.
Here are some lovely venues to check out…
Quinta do Torneiro 
Quinta do Torneiro is a beautiful, historic manor house destination wedding venue in Portugal surrounded by lush gardens located in Lisbon. 
They can accommodate small, intimate weddings as well as large weddings of up to 300 people. You can have your ceremony in one of their gardens or the stunning 18th-century chapel and they have a variety of reception areas to choose from, including a French Garden, a charming greenhouse, and a variety of beautiful sitting rooms!
Tivoli Palácio de Seteais
Tivoli Palácio de Seteais, located in the picturesque town of Sintra, is a romantic 18th-century palace ideal for your fairytale wedding day!
This venue can accommodate up to 120 guests and is surrounded by beautiful, lush gardens and has a spectacular mountain view! If you want to unwind from the stress of planning your wedding, Tivoli Palácio also has a SPA area where you can relax.
Check out my top venues in Portugal blog for even more!
Legal Requirments
Civil weddings and Catholic church weddings are both legally recognised. All other churches and faiths' religious ceremonies must be preceded by a civil ceremony. 
Marriages are not permitted in Anglican churches in Lisbon, Estoril, Oporto, and the Algarve, as well as the Scottish church in Lisbon.
Civil marriages between same-sex couples are permitted under the same conditions.
There is no legal residency requirement for getting married in Portugal at the moment.
When a foreign citizen marries a Portuguese citizen, they do not acquire Portuguese nationality. After three years of marriage, they may apply for Portuguese citizenship.
In Portugal, the minimum age for getting married is 16. For those under the age of 18, however, written consent from both parents is required.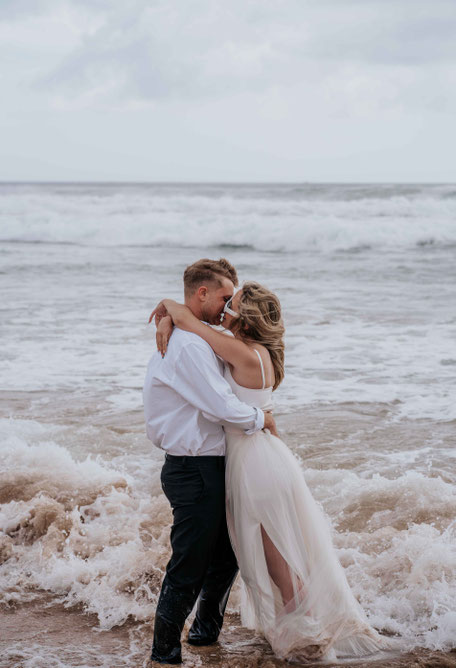 When to Marry in Portugal?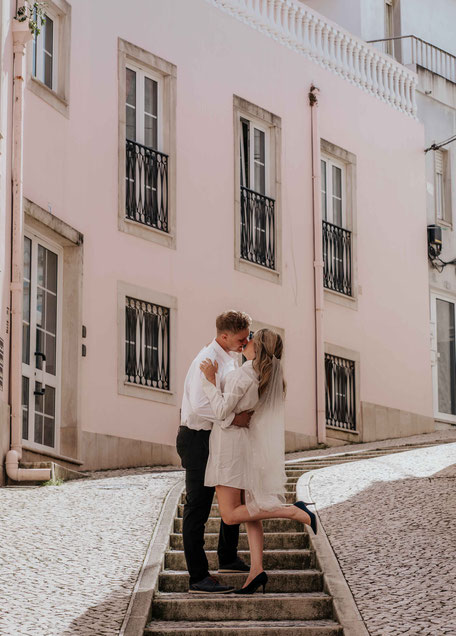 The time of year can determine the kind of weather and temperature you will have and this will lead to your decision as to whether you want an indoor or outdoor wedding venue. 
Summer and Spring
Weddings between July and September are the most popular. This is due to the longer days at this time of year, and the sunset is close to 9pm.
Because the likelihood of rain is very low, summer is the best time to get married in Portugal, especially if you dislike rainy days.
Autumn and Winter
Autumn is one of the most beautiful seasons in Portugal – the country has an incredible colour palette, the fall of the leaves is incredible, and it is the season with the best light of the year – who doesn't adore the gorgeous golden light? 
However, it is one of the rainiest seasons.
Winter is still an unexplored season, with only a few weddings taking place at this time of year, owing to the fear of rain and colder days. However, you can always count on good light, more dates available with suppliers, and possibly special prices.
Choose Your Wedding Suppliers
It is so important to choose good suppliers for your big day, particularly if you're jetting off to another country – you need suppliers who specialise in this, like me!
People who are aligned with the responsibility of being a part of the wedding process, and especially people who are open to hearing what you want. It is vital to choose suppliers who can meet your vision, as well as those you get along with, as they will be a part of your day.
Portugal Wedding Photographer
Following on from the previous point about choosing your suppliers, I am a Portugal wedding photographer and I have the best time travelling the world to capture my couples on their big day.
There is so much magic about countries like Portugal because of the beautiful scenery, the welcoming people, the amazing food and of course the incredible weather that it offers!
Hiring a photographer to capture your story in a style that you appreciate is important because you are able to look back at your whole day over and over again, so you'll never forget a detail.
As well, if you are having your wedding abroad, a lot of the time this means family and friends aren't there to witness it, and if this is the case then they can look at the memories with you.
You'll forget your photographer is there as you enjoy your day and they capture the real moments and emotions.
Have Lots of Fun!
Most importantly have as much fun as you can during the wedding planning process, because getting married in Portugal is going to be one of the most exciting and memorable experiences in your life. 
Remember why you're doing it and don't let the overwhelm take over. If needs be, hire a wedding planner to take away the stress and plan accordingly.
Start Planning Your Wedding in Portugal!
Now you have your guide to getting married in Portugal you can go away and create your checklist and plan as to how you envision your day. 
Everyone has a unique vision, so plan it to a T and be organised and you will be sure to have the time of your life!