I understand how stressful and overwhelming organising a wedding can be. Planning your wedding is essential to ensuring that everything runs smoothly for everyone, including your guests, suppliers, and even the photographer and videographer.
I have created a guide to your wedding day timeline, using an example of a 1pm ceremony, to demonstrate that wedding planning does not have to be stressful at all!
Add Your Key Times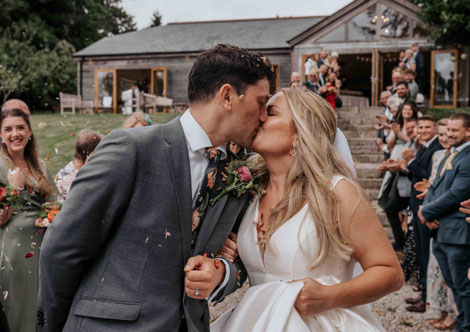 Beginning with the start and end hours of the ceremony and reception, write down all the non-negotiable aspects you have already decided upon. This may include the time you have the venue reserved as well as what time all suppliers will pack up.
You can plan your day around these crucial elements on your wedding day timeline, which will give you a framework. You now have an idea of when food will be served, when you'll get your hair and makeup done, and when guests can show up for the ceremony and the evening festivities.
Your Wedding Day Timeline
Assuming you have a 1pm ceremony, here is a timeline you can go by to ensure your day goes smoothly:
8am - Breakfast and showers.
9am - Hair and makeup begins on bridesmaids.
10am - Bride starts hair and makeup. Suppliers begin to set up at the venue. The photographer typically comes toward the last 30-45 minutes of prep.
11am - Bride gets dressed. 
11:45am - Bridal party photos.
12:15pm - First Look. First Look can save time post-ceremony. 
12:45pm - Groom and groomsmen arrive for the ceremony and guests begin to arrive.
1pm - Ceremony starts.
1:45 pm - Ceremony ends, confetti shots, and family photos begin.
2:15pm - Cocktail hour begins and appetisers are served.
2:30pm - Couple portraits begin.
3:45pm - Seat guests for dinner.
5pm - Speeches.
6pm - Cutting Cake. Couples depart for sunset photos - golden hour shots.
7pm - First dance.
7:15pm DJ/Live band starts.
10pm - Evening food 
Slot in Your Key Suppliers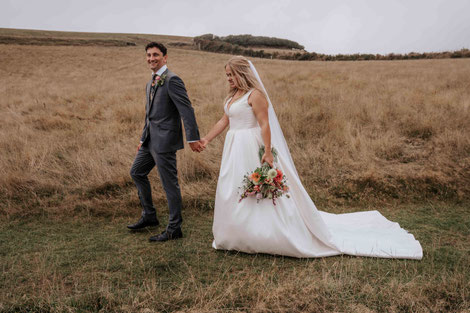 First, you and your partner need to talk about the suppliers you will need for the wedding; making a list of suppliers can help you stay organised. It is true that your wedding suppliers have likely done this countless times, but you should still talk to them to let them know your expectations and timeframe for the wedding day.
Verify that their availability fits into the schedule you have created for your wedding day. To make sure you are ready for the pictures and the ceremony, the makeup artist and hair stylist must attend you in the morning.
The Details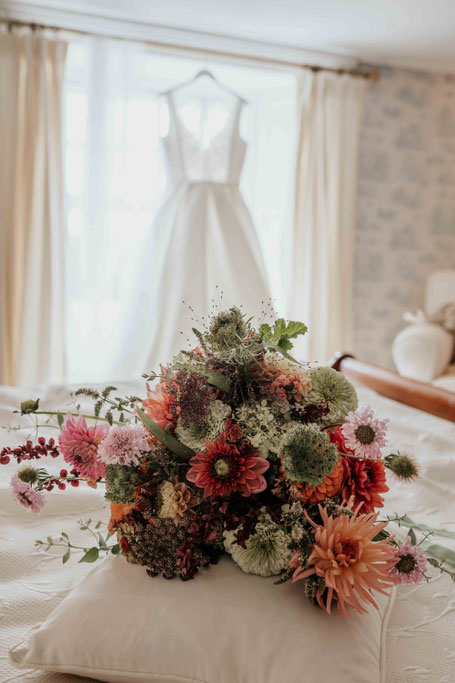 Once you have your wedding day timeline set out and all of your suppliers scheduled, it's time to start adding all of the little finishing touches! Add annotations to each segment to clarify what's happening and who is involved.
Include all of your suppliers' contact details, just in case someone has to get in touch with them on that particular day. Your day will go more smoothly the more details you provide.
Distribute Your Wedding Day Timeline
Once everything is arranged and agreed upon, you must distribute your wedding day timeline and checklist to all of your wedding suppliers and important guests, including the bridal party and anybody else assisting on the day.
By having the wedding day timeline, they will all feel more at ease and be aware of what to do, when to be there, and where to be. Knowing that everything is planned and will go as expected can make you feel better and calm everyone else's worries
Tips When Planning Your Wedding Day Timeline
Golden Hour Photos
The Little Things
Remember to Eat
Detailed Shots
Stay Calm
Golden Hour Photos
To capture some romantic photographs during the reception, I advise you to allot 30 minutes in your wedding day timeline during the golden hour. I love to capture golden hour images with warm and golden lighting - these portraits are a firm favourite.
The little things
Plan time for the little things! These could be the particular moments that add meaning to your day for you. Whether it's a first look, touch, or an early morning gift or letter exchange with your lover.
remember to eat
Remind yourself to eat! With all of the anticipation and anxiety, it is easy to forget to eat, but you should remember to do so, especially if you plan to drink. Make sure to prioritise allocating time for food in your wedding day timeline.
detailed shots
Be ready for the detailed photos. Make the most of your time with the photographer by hanging out your dress and setting aside any sentimental antiques or other items you want to be photographed.
stay calm
Don't stress yourself out too much. Enjoy, appreciate, and fully immerse yourself in every minute of your wedding planning. Everything will come together, although occasionally, a few details may be omitted; nevertheless, these are typically little details that won't matter as much in the end.
Try to remember that the most important thing is that you get to spend the rest of your life with the person you love and that this is a lovely way to honour your love.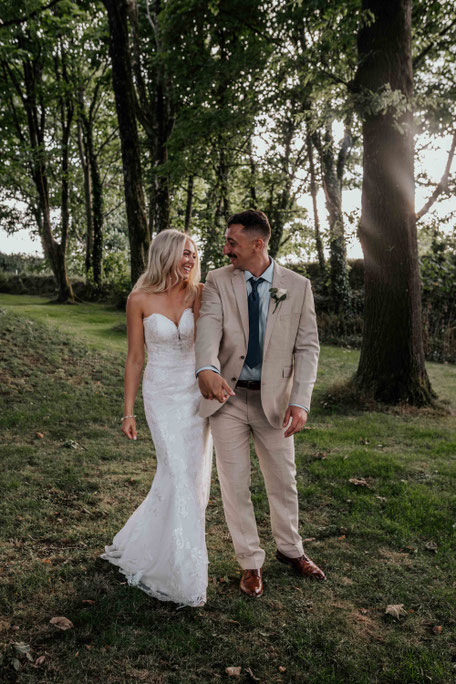 Now You Can Relax
Now that you have your wedding day timeline and checklist ready for action, you can unwind knowing that your day will be thoroughly planned out before your big day. Grab a coffee or go for a sunset walk and get planning by using my guide to your wedding day timeline!