Welcome to the world of wedding preparation! If you recently got engaged, you might be wondering what suppliers you'll need for your wedding. Well, you're where you need to be. 
I am going to go through the suppliers you need for your wedding day, that will help make it unforgettable.
Choosing the Right Suppliers for You
Building your supplier team and appointing them to help you to achieve your vision, maybe the most crucial aspect of wedding planning. Have a think about what specific types of suppliers you truly require for your big day?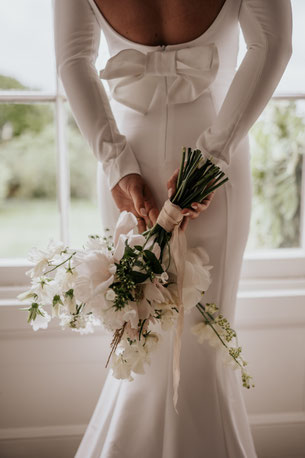 Wedding Photographer
Your wedding day is a special occasion that you will want to cherish, whether you choose to elope or throw a lavish celebration. Hiring a skilled professional wedding photographer is unquestionably vital since they will beautifully capture all of your wedding day moments. 
90% of engaged couples choose to have their wedding photographed because they realise how truly important it is so capture memories forever to look back on and to look at moments and emotions of the day that they missed. 
Venue
Your wedding location will certainly set the tone for your special day, whether it be in a lavish ballroom, on a laid-back beach, or in a rural barn. 86% of couples select a wedding location, and some couples book two—a space for the ceremony and one for the reception.
Jeweler
A supplier you need for your wedding day is a jeweler, if you plan to have rings! Your wedding rings should reflect your personal taste in addition to being a significant symbol of your marriage. You may choose the ideal rings for you and your future spouse with the assistance of a reputable jeweller.
As well as your wedding rings, you may want to buy some lovely new jewellery for your big day, something that matches your whole look and that will make you feel beautiful.
Cake Baker
Whether you have decided to have a big cake on your wedding day, or you choose to go for something different, more to your taste such as a cheese board, you want to make the right decision.
Make sure that you do your research and look for reliable suppliers, looking local is a good idea because it means they can easily deliver the cake or you can pick it up.
Remember to look at reviews from previous customers, this is the best way to determine they are trustworthy or not! Go in and try some cake samples. Imagine having a gorgeous looking cake but the taste just is not up to your standard? That would be disappointing.
Flowers
Arranging flowers can be a lovely way to bring your wedding's theme and colour scheme to life. Be sure to take some time thinking on the design and colours you want when you're researching florists. Consider the season of your wedding as well, as rich seasonal hues may make a lovely statement. 
Wedding Stationery
Working with a wedding stationery supplier to create table names, welcome signs, invites, and table layouts can be a wonderful way to personalise your wedding day. Additionally, it can help in bringing consistency to your theme and colour palette so that every aspect of the day flows into one. 
Music and Entertainment
Music may be the perfect way to set the mood for your wedding day, from DJs to instrumentalists to bands. You could also invite your guests to list a few songs on the RSVP card for even more customisation, and then you could provide your favourite tunes to the musicians at your event.
Hair Stylist and Make-up Artist
Both can be booked further in advance, so you should prioritise scheduling your beauty professionals right after you've taken care of the other suppliers on the list above. The majority of hair and makeup artists now have incredible Instagram profiles that feature their most recent works and give you a great sense of their style.
Final Decisions
When deciding what supplier you need at your wedding, trust your instincts and let the other suppliers you spoke with know that you have made your decision. They'll value your honesty.
Tell your chosen providers the good news after that, and work on finalising the details.
If contracts or terms and conditions are available, thoroughly review them to ensure that you are OK with everything in them. If there are any misunderstandings, don't be hesitant to ask a question if you're unsure. You should ask right away because you don't want to have any regrets afterwards.
Once you've made everything official, it's time to celebrate because your wedding day is getting closer!